O10C, Underwater urban stroll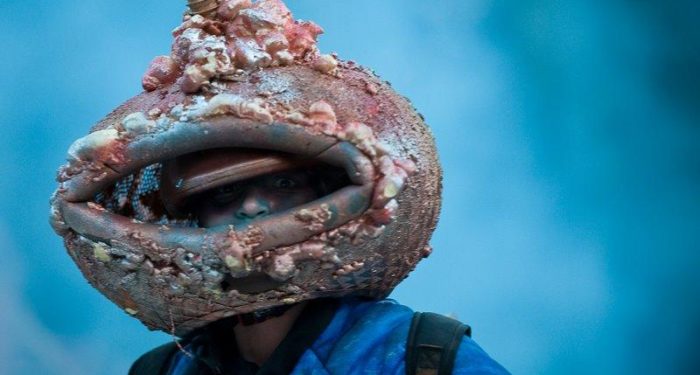 2011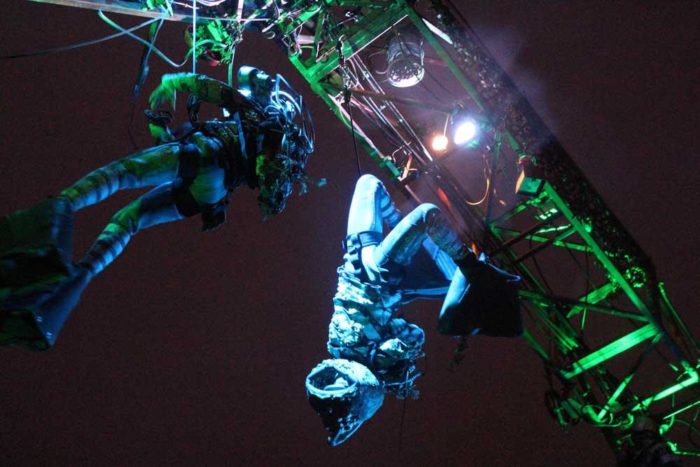 AMBULATORY STREET SHOW- FIXED FINAL with FLAMEs AND FIREWORKS
A strange mechanical caterpillar Explorer seabed … for a large urban and abyssal walking.
Orchestrated mix of expensive items at the Luxor Cie Show: burlesque acrobatics, clever crafts and gigantic, live electronic music, fireworks, lights … for a mesmerizing range of moods around the underwater world and the imagination, somewhere between Jules Verne and Moebius.
STREET SHOW
A crew of eight characters from the ocean depths handling machinery generously sized and hand explore the most unexpected aquatic environments. Visual poetry and performance combine string players around this mechanical theater across town.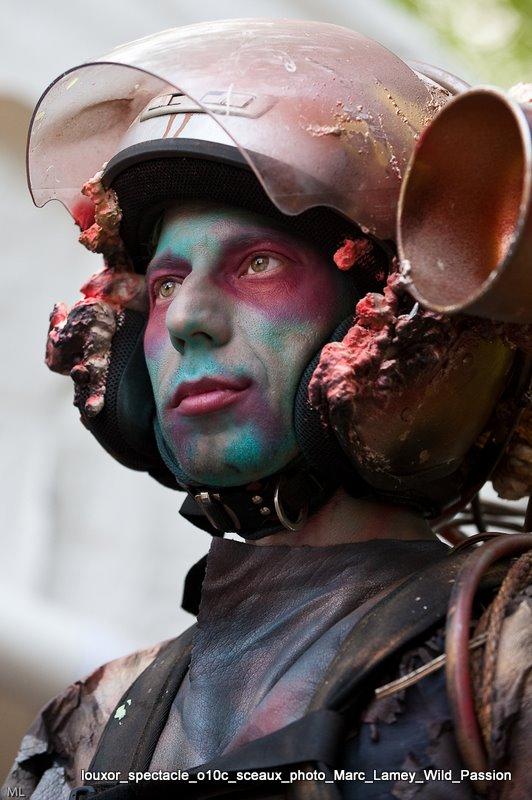 PRESS
Lyon Capitale interview with Vincent Loubert – "From the front of the hall, the audience discovered the impressive metal structure operated by the company Luxor theater is set in motion in a deluge of fire and light a water music,. captain and his seconds in command, some creatures straight out of a novel by Jules alders have followed suit this funny creature, followed by all the people excited about the show. "Mourenx November 16, 2007 – "Special Mention for Odyssey Entertainment Luxor mechanical and mechanical caterpillar to a circus decidedly futuristic." Montbéliard December 31, 2007 "Further or perhaps later replaced poetry laughter: the universe of Luxor, it was a giant metal track, accompanied by sound effects aquatic acrobats divers are attached to the rings. animal and evolved in his heart as the center of a big jar. That's 20,000 leagues Under the Sea in Montbeliard. "Montbéliard December 31, 2007
Galerie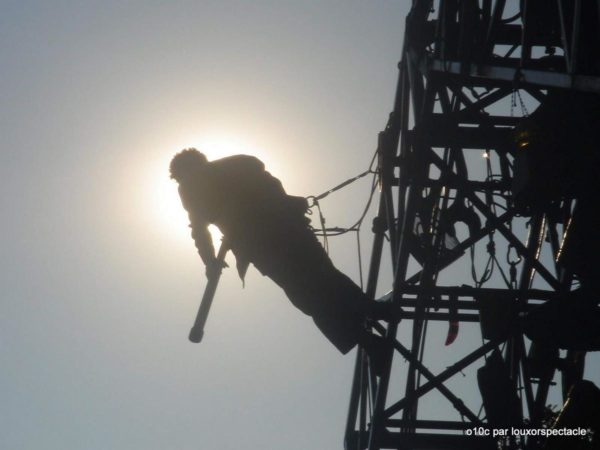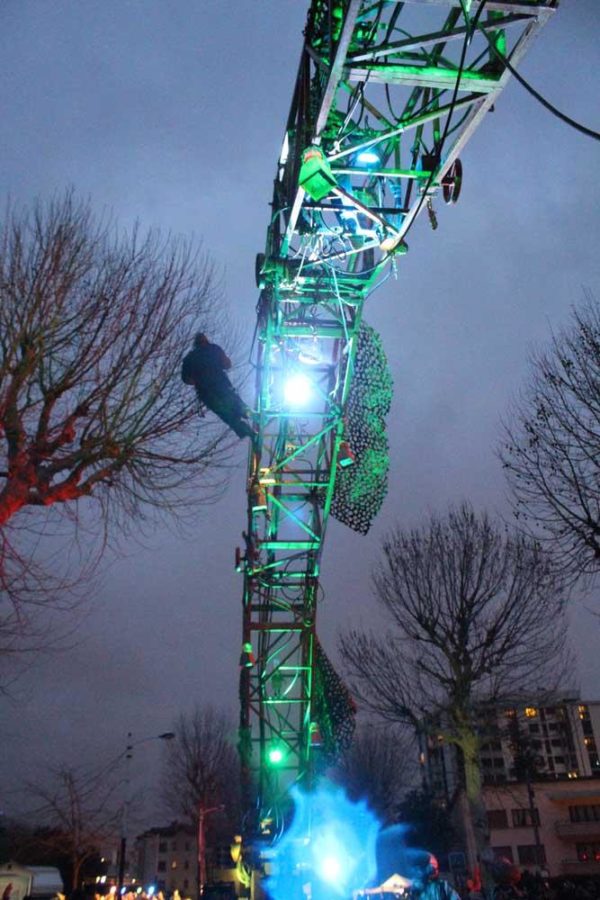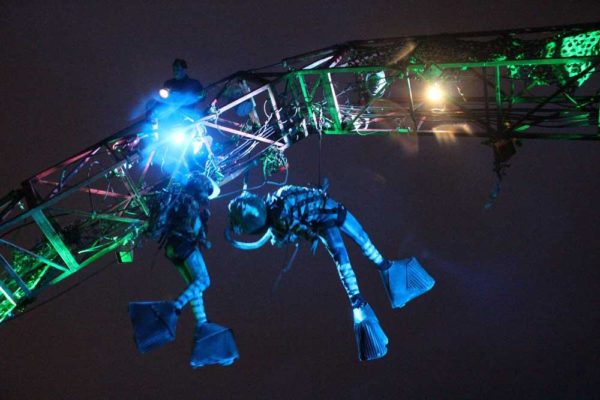 Technical informations
Infos
THE SHOW
Daytime or night – 1 parade about an hour (to do with you) – Ability to set a final 15 to 20 minutes at night

COURSE
Spotting or plans

STRUCTURE DIMENSIONS
Minimum height: 4m – maximun height: 9m – Width: 2m50 about – Length: about 20 m if deployed
Elements provided by Louxor
Every element necessary to show – PA
Team
Artistic Director Vincent Loubert Designs David Nicolas Machinery Alain Bertholino Music Philippe Durel Costumes Actors Julia Paiano Acrobats – Flavio Franciulli – Gregory Lima – Alex Accorsi – Amandine Barret
The organisation provide
A power point 16 A mono near the mounting space – – Secure for assembly and storage of the machine (about 20 x 10 m) houses a reception area (well lit, equipped a mirror and a water point)