The Whale – Light and aquatic installation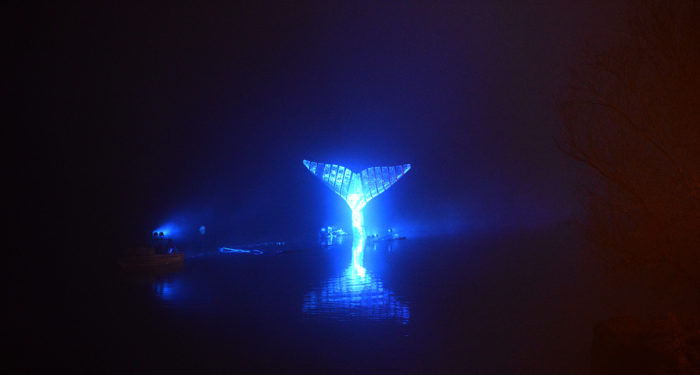 2021
Light and aquatic installation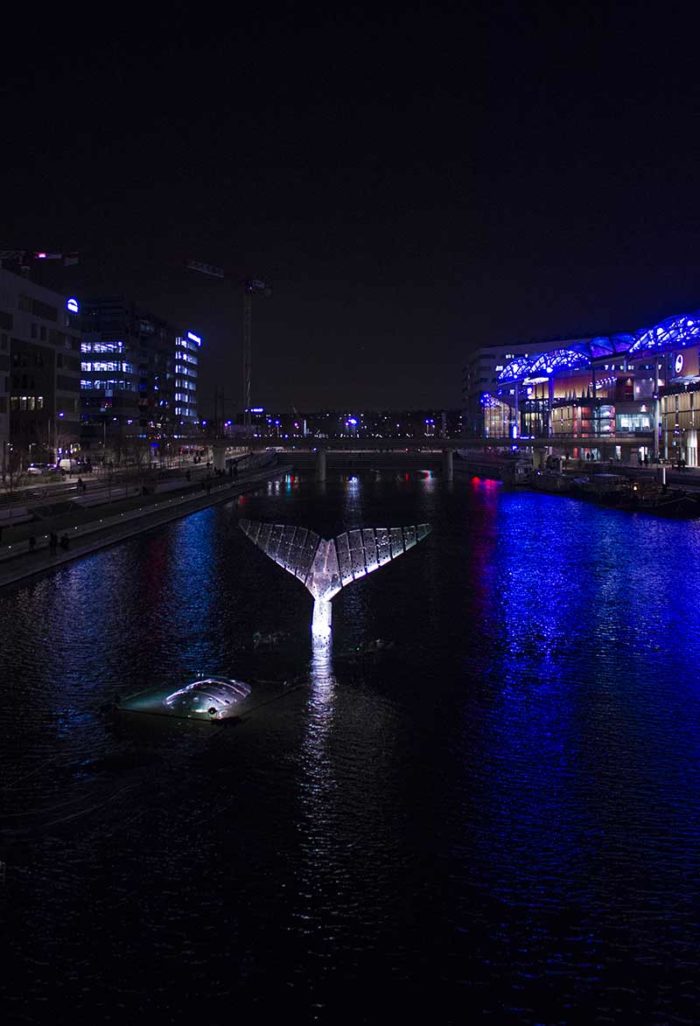 "Look ! A Whale !"
Why not ? Louder Spectacle offers few minutes contemplative, where time stops to see appear and then disappear again in the imagination of all is a rare moment of poetry and majesty : The appearance of a whale.
For this aquatic installation, Cie. Louxor offers to symbolize immersion, breath and kick tail of the whale.
After the "Vogue" performance and installation Pencils already invited the spectator to turn his gaze to the water and the riverbanks and to rediscover the beauty, Louxor Spectacle, once again, offers to the public a poetic vision and surreal environment (river, pond, lake ..).This is to be only in the fleeting and wonder.
This light and aquatic installation continues and travel on other rivers, lakes, sea. Do not hesitate to contact us for your events.
Galerie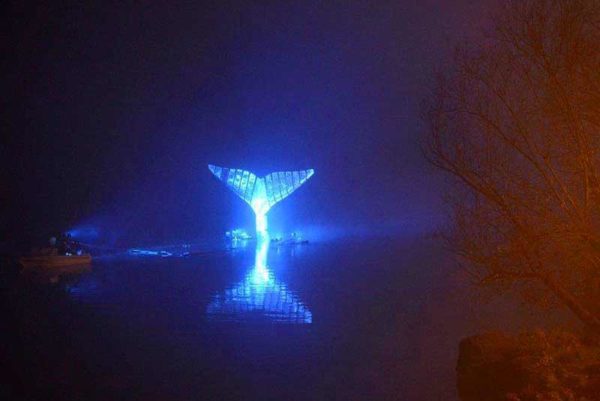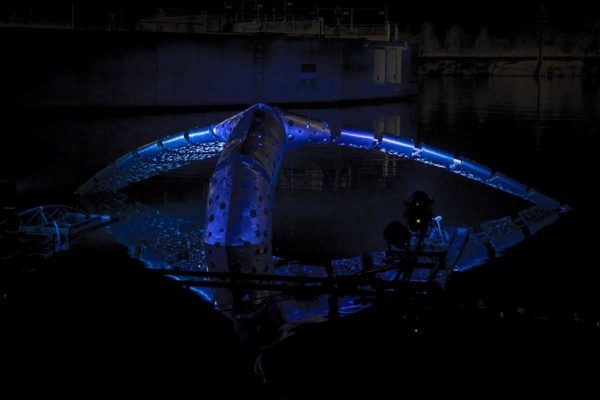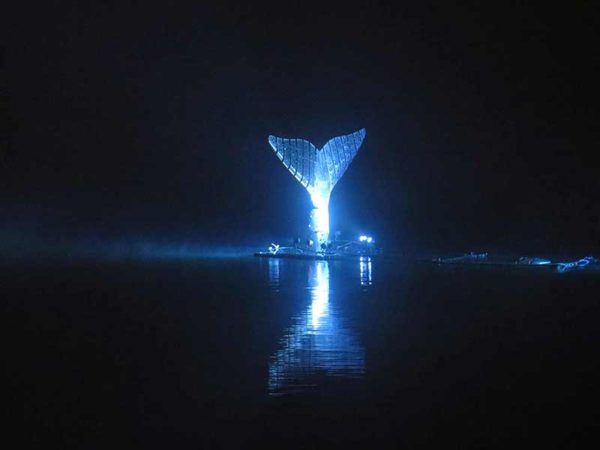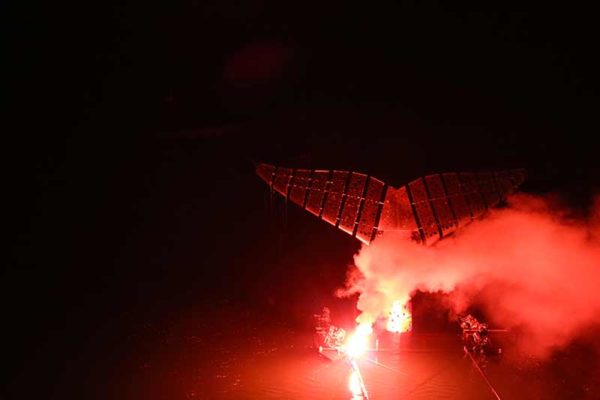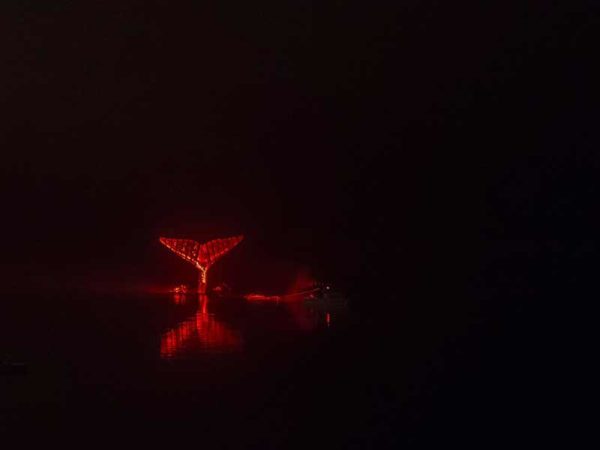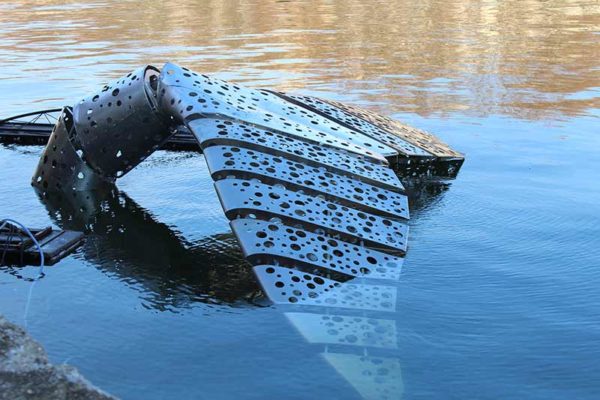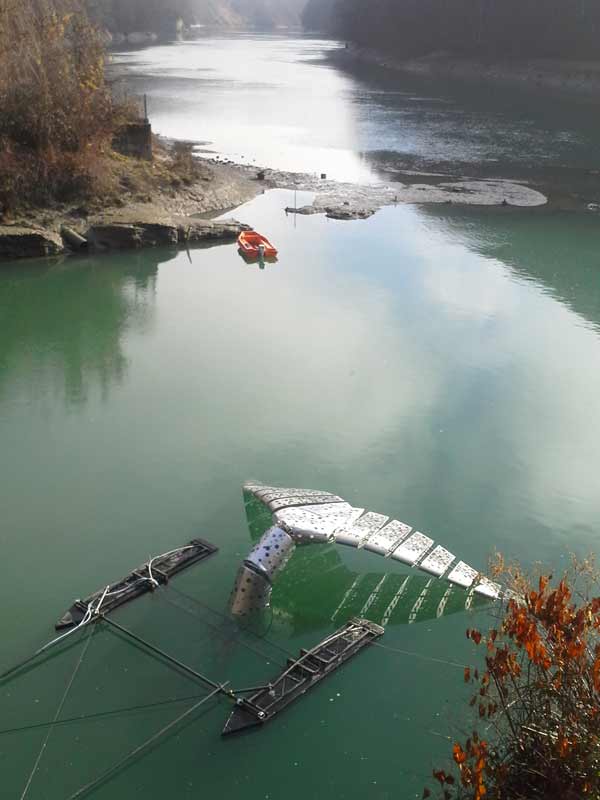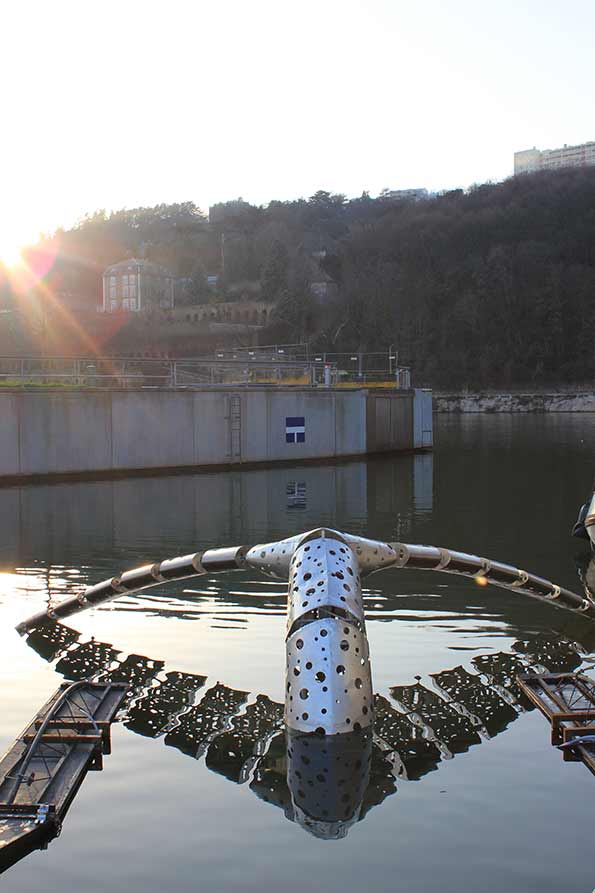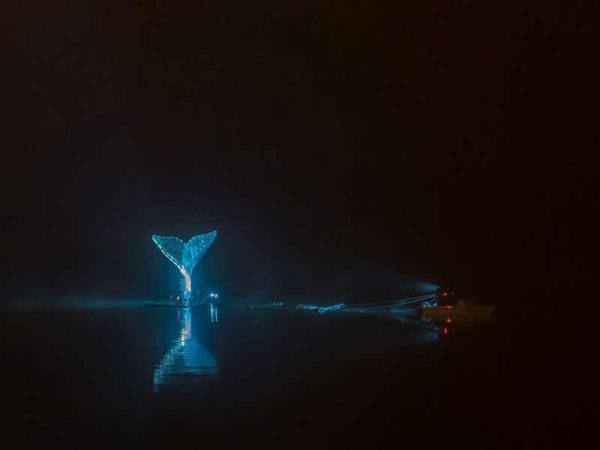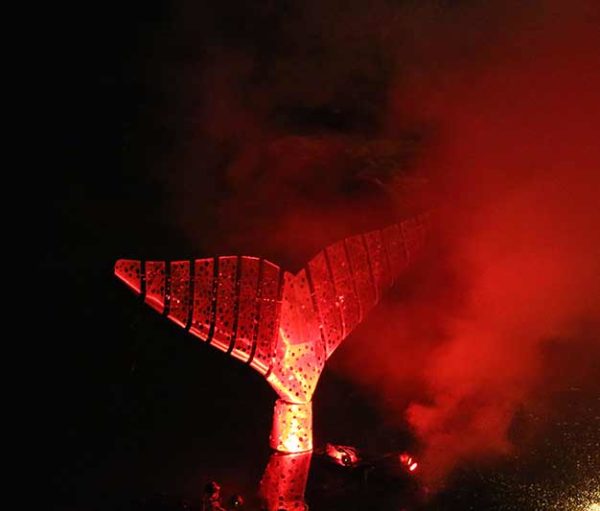 Technical informations
Infos
The hump of the whale : 3,5m x 2,5m The tail of the whale: 8m – 5m tall