Speed Freaks
2021
NEVER RARELY INTELLIGENT AND VULGAR. Attention catapult-launchings nuisance! The spirit Speed Freaks? Very simple, is to do something stupid …! Never vulgar, always intelligent and often funny, this is the spirit of the joke, that works every time.
Speed Freaks means: rapid Monsters, demons angry or hyperactive brats. The show Speed Freaks is a meeting between two "demons", Vince and Jack, their mobile catapult and the public. These two characters straight out of a comic book and Catamobile roam your city and make it their new favored playground.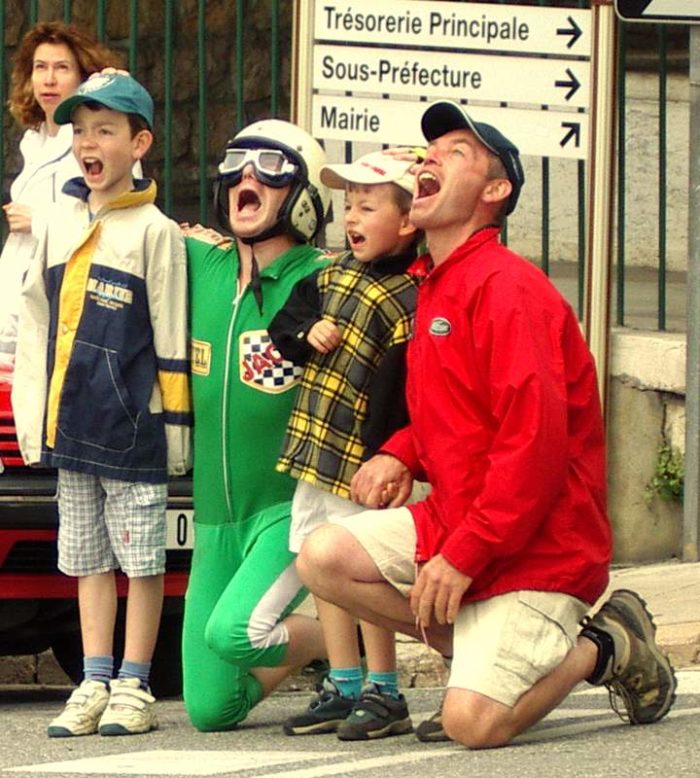 SHOW ALL PUBLIC  /// INTERACTIVE WARRANTY
In the center of the show, the Catamobile, Austin mini chassis equipped with a compressed air catapult capable of sending various objects in the air, the simple apple bucket of water (full). Speed Freaks The show revolves around twenty sketches of minutes, independent to suit the moment, the situation to the public. Here are some titles: polaroid, stomp, gong, fishing for fish, ski bitumique … Example: the windshield> one of the two friends began to wash the windshields of vehicles stopped at a red light. It lathers abundantly windshield and rinse appealed to his colleague happens at the wheel of catamobile. It is positioned in front of the vehicle and catapult a generous bucket of water on the windshield of the car soaped and its immediate surroundings.
Galerie