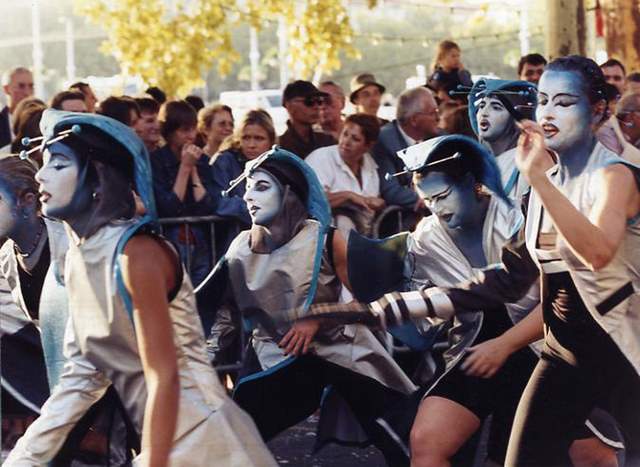 Street show ambulatory / Dance Biennale 2002
Nazca with the show, the inventors builders Coy Luxor show takes you into the fantastic world of machinery and science fiction.
They imagined landing on our soil Piscus inhabitants of the planet Oligone, commands spectacular alien craft: Tico and X-Kia. In this show mechanical poetry, these articulated mid-insect machines are half-robot support the circus performances: trapeze, fabric, stilts … A tribe of ten improbable characters invades the space and features a large-scale show that incorporates music electronics, light and pyrotechnics. A show for all visual and interactive that challenges and delights.
Between machinery and Nazca lines
Galerie